Our ESC volunteer @Aynur Abutalibova is sharing her experience of the first 3 months of her project:
"Sveiki! I'm Aynur from Azerbaijan (I think you know me already!) and I'm a volunteer in Baltic Regional Fund in the Youth Studio "BaMbuss". I don't know how time passed so quickly: it's already 3 months since I came to Latvia! I want to share some of my experience here. Enjoy!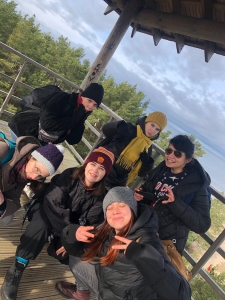 When I just arrived in Riga, I didn't fully realize that a new life is waiting for me. My travel from Azerbaijan to Latvia took two days, so maybe that could be an explanation, but still: I started exploring Riga at night. My coordinator @Liga tried to give the first details about Riga, and I looked at the beauty of the city with admiration. Of course, I had some fears staying in a new country (hello, cooking!), however, meeting new friends from different cultures overpowered all my uncertainties!
When I first entered "BaMbuss", I realized once again that new adventures are waiting for me. It was amazing to discover thousands of ideas and surroundings in my mind, to meet new people. My first month led me to make new friends (and even say "Goodbye!" to some of them) and to fall in love with Riga thanks to many stories and excursions by "BaMbuss's" already ex-volunteer @Maya from Switzerland. It was especially exciting to celebrate "BaMbuss's" 6th birthday with local volunteers in my first month! All I can say is that during these 3 months, the feeling of challenging my unc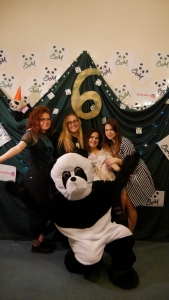 ertainties, discovering myself in areas that I had never done (working of Live Streams, for example), trying to do different arts, that I didn't do for a long time already, taught me how important teamwork is.
I think that I could pick up many experiences and learn a lot even in the current situation of pandemic. It doesn't end with writing down my memories and experiences. But also I want to tell you the truth, that sometimes it was so difficult to be active during these days. Sometimes you just want to be alone, you don't want to talk to anymore or you don't want to go out from your room. But if you choose a right organization and you are surrounded by people who are so amazing, that will change this challenging experience into a positive and fun one!
Thank you for being you and for sharing your energy with me, dear co-volunteers and homemates, @Anna and @Timo, and the whole "BaMbuss" team!"