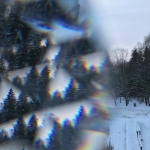 After one whole year, the time has come to prepare everything, pack your stuff, finish off all pending tasks, and say goodbye. Our girls have come to the end of their EVS experience, and
looking back they are surprised about how intense this journey has been. Here's what they have to say:
Laure
So, here we are – it's been a year that I arrived in Latvia. And I didn't quite realized what this year would bring me. I remember before leaving France to be excited to go in a small, cute, green capital, but also to be back in « Eastern Europe ». I was pretty wrong on that – I discovered how Baltic Countries (and especially Latvia) are unique. Neither from the north or from the east, the perfect balance between city/culture and nature/space, Riga got my heart.
This EVS was such an intense experience. I've learn a lot. A lot about myself, a lot about Latvia and Latvians, a lot about work. I realised how I was always staying in my comfort zone before, and how rich and fulfilling a year could be. And even if it was far from easy, I would do it again and again.
A short text would not be enough to describe how grateful I am to have gone through that year and how I found a third home in Riga. I would recommend everyone to try EVS, to stop thinking about the ways of doing things but to just jump in new adventures – just do it, you will not regret it!
Khristina
In this EVS I had tremendous amounts of new experiences, lessons, and opportunities for self-development. I would say it has been the year I have grown the most in my life; not just because of the activities involved in my organization, but because of life outside of it. As I like to call it, it's been 'coming out of my bubble'; a dramatic stretch of my comfort zone, and a challenging yet very rewarding exercise on self-growth.
I would say one of the biggest lessons has been to learn by myself. Every single person and situation had something to teach me, but I have discovered it was only up to me to take that learning into my brain and heart. I have learned to do so; to be more open-minded, to be less in control and learn about the situations that normally would give me anxiety, and to listen and try to understand everyone's perspective.
I have also tried a lot of new things, such as doing martial arts, archery, running, coaching, teaching, roller-skating, book writing, poetry in another language, dancing, singing in public, travelling solo, and seeing a ballet performance. I have faced my fears of talking to strangers, speaking on the phone, and leading an activity without a plan. I have experienced what it is like to be under 20 degrees, to walk among wild horses, to improvise an event, to cook in a very crowded kitchen food from three different countries, and to let people in without worrying about whether it will work out or not. I have discovered what my passions are, and where I want to go in the next chapter of my life. I have learned to deal with ups and downs. To deal with loneliness. To deal with myself. I have learned to trust my gut. To trust myself.
To trust the power of attitude and gratitude. And most importantly, I have learned that being happy, just as being healthy, is a choice.
I feel ready to move on.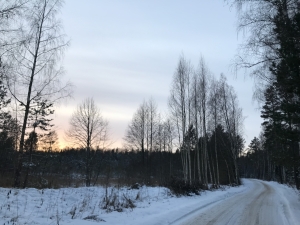 Project "BaMbuss Volunteers" is financially supported by the European Commission "Erasmus +: Youth in Action", which is managed by the Youth International Program Agency in Latvia.
[/fusion_text][/fusion_builder_column][/fusion_builder_row][/fusion_builder_container]